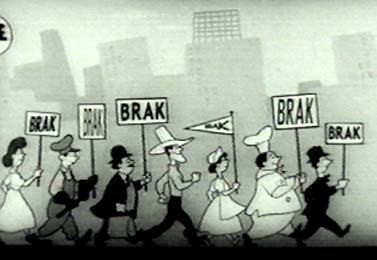 This is a request, which we don't normally do, but I think I speak for all of us when I say that what the world really needs now is more Brak. If he were our world leader, I guarantee that we'd be Rocking
For
Brak, and nobody would be ashamed to be from the same home planet.
So Highway 40 is for confessed mp3 blog addict Lori, whose signature was this:
In the sweetness of friendship let there be laughter, and sharing of
pleasures.

~Kahlil Gibran
The world needs a little more of that, too.
Brak - I'll Tell Me Ma (with the Chieftains)(mp3)
Highway 40 (with Freddie Prinze Jr.)(mp3)