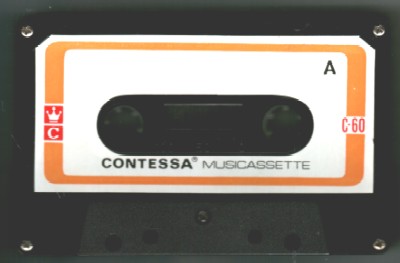 Remember when "ripping" meant placing the original cassette in Deck 1 of your "box," and placing a C-90 from your $1 3-pack into Deck 2, pushing "play" on Deck 1 and "record" on Deck 2? Maybe you taped "I Want Candy" from Bow-Wow-Wow.
Here's a tribute to those days.
Bow Wow Wow's
C-30, C-60, C-90, Go! is on
The Best of Bow Wow Wow
(1989 or 1996), and the
Pretty Girls Make Graves
cover is on
Matador at 15
.
mp3's -
C-30 C-60 C-90 Go!:
Bow Wow Wow version
Pretty Girls Make Graves version